Rosemary's journey in optometry began at the age of 14 when she first tried contact lenses.  Immediately she became intrigued with the world of vision and that was when she decided she wanted to become an optometrist. 
She studied in Cardiff before going on to work in independent practices in Belfast, Ballyclare and London. Having gained all this experience Rosemary then decided she wanted to start her own practice where she could ensure the patients always came first. 
"The environment we have created is a balance of professional and friendly.  We carry out thorough eye tests with up to date equipment and always have time for a chat too as we enjoy building relationships with our patients.
As an optician I want everyone to value their eye health and look stylish in their glasses.
I love the daily challenges of the job as I do so much more than just test eyes.
Whether it is solving the mystery of the suddenly sore red eye, or teaching all ages, 8 years old and up, to handle contact lenses, or getting the pliers out to repair and adjust squashed spectacles, every day is varied and interesting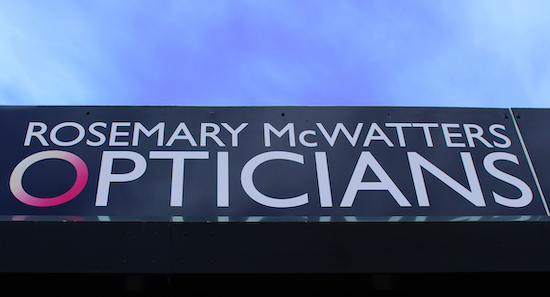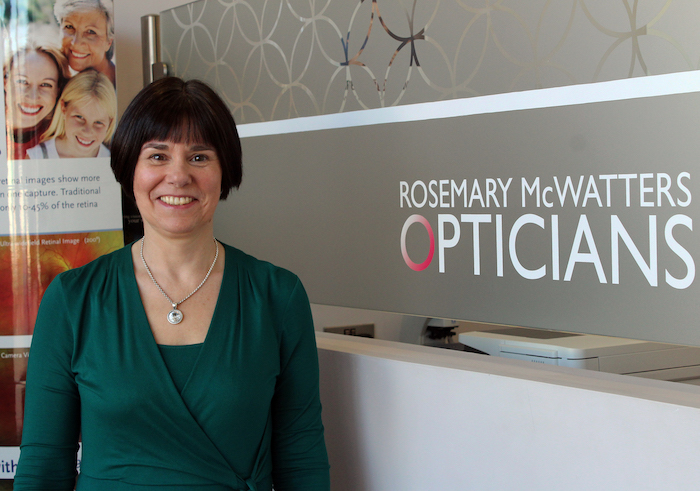 I can thoroughly recommend Rosemary McWatters Opticians
The service in Rosemary McWatters Opticians is second to none. I cannot recommend her enough.
The professional expertise and personal service coupled with up to date technology make for a very pleasant and confidence inspiring experience.
I have nothing but praise for the treatment which we as a family have received from this knowledgeable and customer friendly business.
I am really pleased that they have the new Optomap! It reassures me that Rosemary can observe as much of the inside of my eye as possible and keep a watch on any changes.
Her equipment is the most up to date available and her new Optomap gear is an amazing piece of preventative diagnostic equipment.
I am very impressed with Rosemary's friendly and professional approach as well as her knowledge and expertise. Rosemary is easily the best.
Rosemary took the time to get to know me and what I needed and was very clear and informative.
Rosemary is patient and explains what she's doing and why. She never rushes a consultation.
It has been a great pleasure to come along to have my eyes tested regularly in a first-class friendly environment.
You helped me to pick lovely new glasses that suit me. Thank you!